Experimental Days 2019, Fly-In, België
juli 5 @ 10:00

-

juli 7 @ 18:00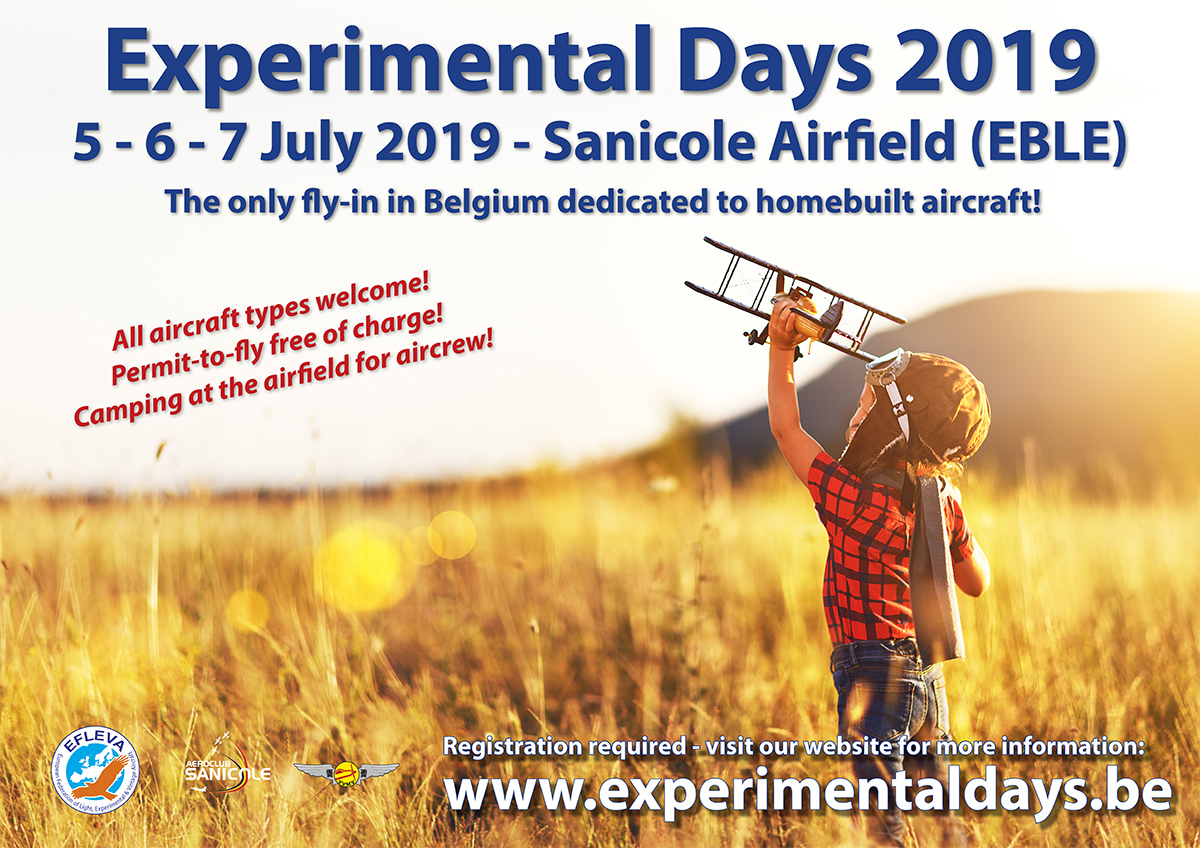 Experimental Days is an event dedicated to aircraft builders and restorers. Aircraft from all over Europe fly to Sanicole Airfield in Belgium for a weekend filled with aviation joy. All aircraft of any type are welcome to join!
In 2017 and 2018 this event was temporary renamed to EFLEVA Days, to support the European Federation of Light, Experimental and Vintage Aircraft (EFLEVA), but in 2019 it will be back under it's original name and concept.
Since 2015 Aeroclub Sanicole, known for its yearly airshow in September, organizes this event dedicated to aircraft builders and restorers.
It all started with a few club members who regularly visited fly-in's abroad in their amateur-built aircraft. The Belgian regulations made such an event a difficult undertaking. Thanks to the support of EFLEVA, the Belgian Transportation Authorities and VVMV the permit to over-fly Belgium changed and made it possible for foreign aircraft to freely visit Belgium (conditions apply). Since then this event is known by many and attracts pilots from countries as far as Italy, Sweden, Norway, Switzerland, Portugal,… and many more.
Register today for this unique gathering. You will not regret!